Medium & High Level Order Picking Training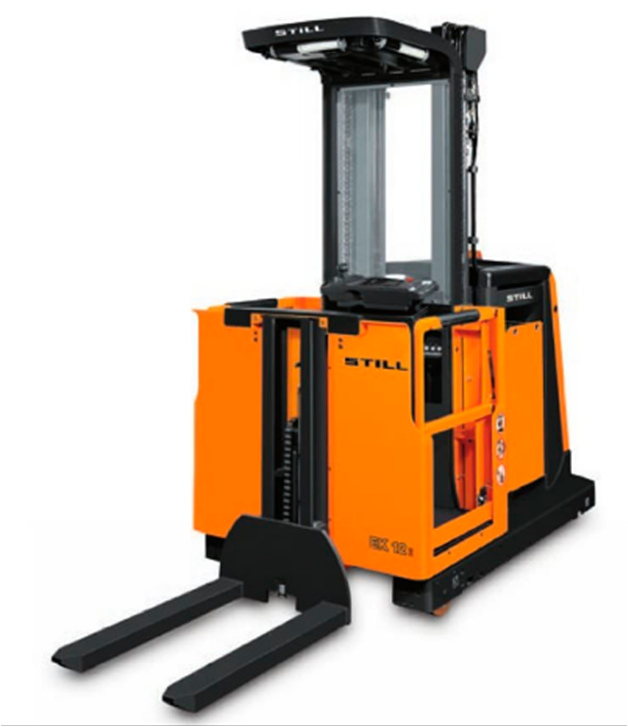 The aim of the medium & high level order pickers course is:-

To provide the theoretical and practical knowledge to safely operate a medium or high level order picking truck (elevation of operator no more than 2.5 meters E1 group). Elevation greater than 2.5m brings the truck into the E2 group.
The main elements to the medium & high level order pickers course:-
The course will compromise theoretical and practical instruction covering the following :
Responsibilities under the Health and Safety at Work Act 1974, PUWER 98 & LOLER 98
Operators Safety Code. Battery maintenance and charging procedures.
Pre-shift checks. Factors affecting stability.
Motive controls. Hydraulic controls.
Manoeuvring in open and confined areas. Order picking at different levels
Order Picking with laden and unladen pallets.
The skill level you will achieve on the medium & high level order pickers course:-
On completion of training the candidate will be able to: -
Drive and operate the order picker safely and efficiently.
Stack and destack at various levels in a safe and competent manner
Carry out pre-use checks to ensure the equipment is in a safe condition.
Carry out battery maintenance and charging procedures.
Pick and place individual goods
Principles of how to escape in an emergency
All training carried out to ITSSAR approved International standards, as recommended by H.S.E. ACOP Approved code of Practice L117.
All training courses are carried out on your site:
We will require:
A Suitable area/room for the Theory Session
A Suitable Area for Practical Sessions
An Appropriate Machine
Suitable Load for Practical Training